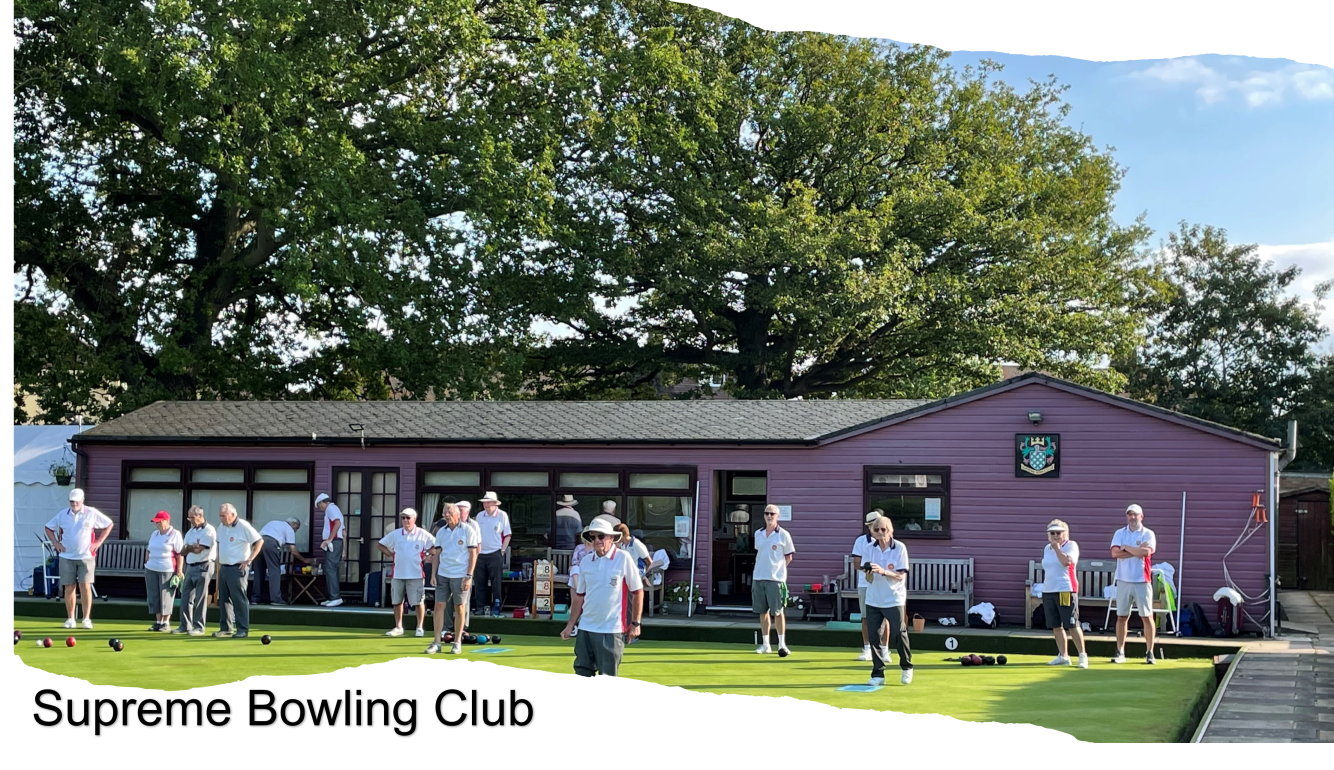 Surrey County Competitions
Our affiliation to the Surrey County Bowling Association permits our members to enter the annual private entry competitions.

Internal Competitions:
The 2023 internal competition finals have now been played played and produced some great bowling and exciting games.
Malcolm is now our current Champion of Champions having just beaten Kate in a very close and entertaining final. It was great that so many members and guests supported the players over the two days.
Supreme currently play in the following inter-club competitions :
Mixed
Bowls England Over 60's Mixed 4's (National)
New Surrey Bowls League (NSBL) Top Ten and 2-rink Ron WillsonTriples (Area)
Kingston & District MBA Competitions (Area)

Men
Bowls England Top Club (National)
Bowls England Double Rink (National)
Surrey County Top 4 (County)
Sutton & District BA (S&DBA) competitions (Area)
Kingston & District MBA Competitions (Area)

Past Times (Area)
Ember Coronation Cup Triples (Area)
Additionally, we contribute Men members to play in the Area 2 Team in the Surrey County inter-area Walter Cross Memorial Trophy competition.
Women
Bowls England Top Club (National)
Smith's Trophy (Area)
Past Times (Area)
Kingston & District MBA Competitions (Area)

Sutton & District BA (S&DBA) competitions (Area)