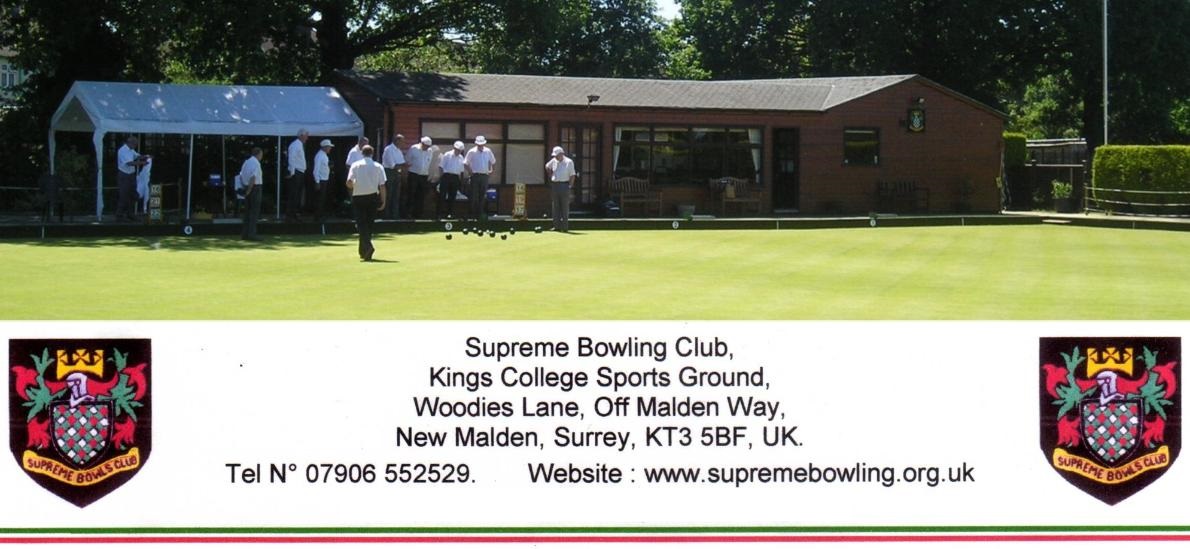 JOINING US
Bowls is a great sport for both sexes, all ages, and all abilities, providing healthy exercise and fun in a relaxing and friendly environment. While bowls can be a terrific pastime, it can also be a highly competitive sport for young and old alike, is inexpensive, and provides healthy outdoor exercise.
This year we are having free Open Days and Coaching Days for new bowlers - please see our News Page for details.
Whether you are an experienced bowler or new to bowls but would like to have a go, feel free to contact Supreme (see Contact Us page) or pop in to watch when we are playing a 'home' match.
During the season from late April through to the end of September there are usually members at the Club most days and evenings. To find us please see the map on the Location page.
To join Supreme please complete the 'Application Form' below - just click on the following document title to view and download it and then e-mail, post, or bring it to the Club :
Our annual membership subscription is possibly the lowest in the area and excellent value for money. No extra charge is made for practice sessions. A small match fee is made for playing in club representative matches.
For practice and coaching sessions smart casual clothing is acceptable. To protect the green from damage flat soled shoes without heels or treads must be worn at all times on the green. So if you possess a pair of flat soled shoes of any colour just contact us and come along to our green where you can practice with one of our members. We have spare bowls of various sizes that may be borrowed to practice on the green.
We have qualified coaches to help new bowlers find their feet on the green or assist more experienced players to improve their skills and knowledge of the sport, so don't be shy in asking for advice or assistance.
We run an 'Umbrella' tournament on Tuesday afternoons throughout the season in which bowlers of all abilities play. This is an ideal way to meet members of the Club in a relaxed environment and while there is a prize for the winner at the end of the season that is very much secondary to the enjoyment of playing bowls and socialising.
Club matches are played in clothing applicable to the requirements of the league or competition being played, normally grey below the waist and white above or white above and below the waist. Coloured club shirts are worn for all representative matches.